FALL 2023-2024 TRAINING REGISTRATION:
Please click and read the JET FALL BROCHURE PDF first!  It offers a CLEAR picture of what training is available to CLUB and NON-CLUB athletes.
You can also click ON THE TRAININGS within this PDF to get to the correct registration form:
PLEASE READ THE DISCLAIMER ON THE BROCHURE CAREFULLY!!!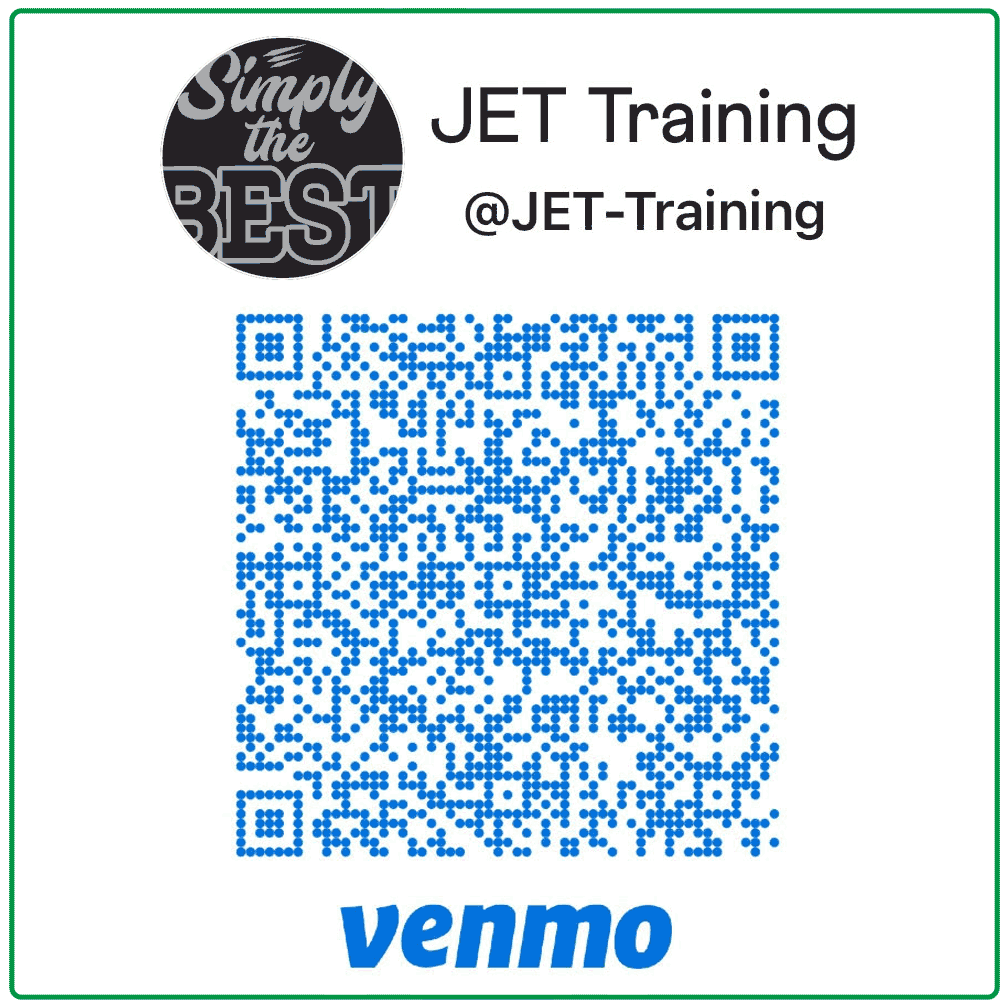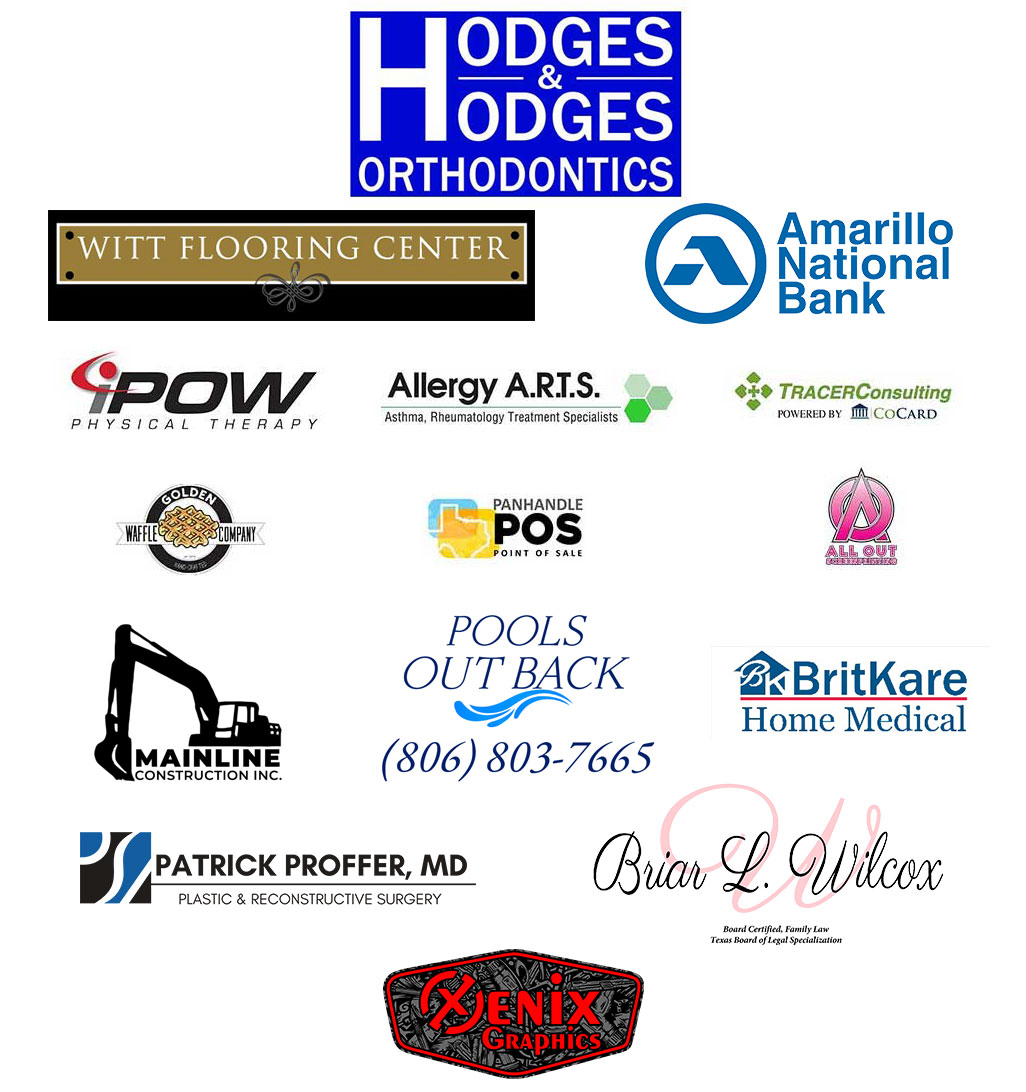 Coach Jess Evers
JET Director | Head Trainer
As the owner of JET Volleyball Club, I can say my 20+ years of experience in this industry has been met with many highs, some lows, tons of wins, ugly losses but more importantly pride in what has been built.  Since the age of 7, I knew volleyball was the sport for me and luckily I was able to see my playing career through high school and college.  However, I never imagined I would turn my passion into a business but here we are.
Since the conception of JET, the main focus has been the importance of training athletes of all skill levels and developing teams based on their age/ability.  Teaching the fundamental skills of volleyball is the foundation of our organization followed by the implementation of high-level competition.  JET prides itself on developing young athletes into volleyball players regardless of their talent level and our training program is the best asset to our club.  Our standards for improvement, growth and success are expectedly high because we trust that the hard work, dedication, commitment, and loyalty will pay off. 
JET is more than a club; it is a culture!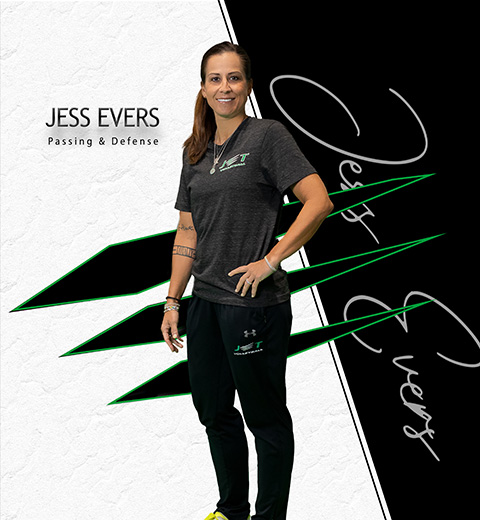 EXPERIENCE/BIO
– Collegiate Volleyball – Wayland Baptist: 4 Years
– Coaching: San Jacinto Christian Academy
– Hereford H.S.: Varsity Player – 3 Years
– High Plains Director: 1 Year
– AEV Director: 5 Years
Wayland Baptist University:
– 1996 – Championship Team (30-2)
– 1996 – Tournament Championship Team
– 1996 – Member of NAIA SW Regional Tournament Championship Qualifier
– 1996 – Member of Sooner Athletic Conference
– 1997 – Co-Championship Team (21-11)
– 1997 – Member of NAIA SW Regional Tournament Qualifier
– 1998 – Member of NAIA SW Regional Tournmant Qualifier
– All-Time Career Ranking: 1st in Wins (83)
– All-Time Career Ranking: 1st in Digs (974)
– All-Time Career Ranking: 5th in Service Aces (116)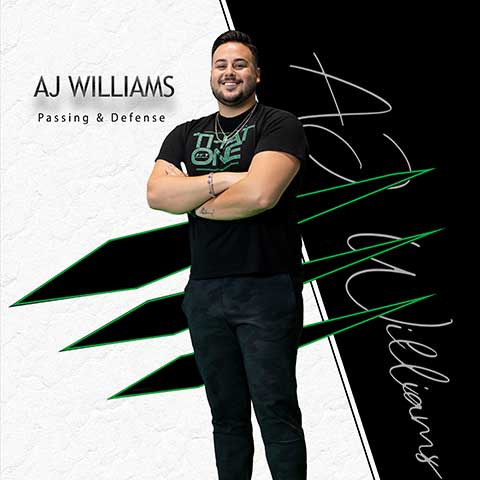 AJ Williams
JET Coach & Trainer
EXPERIENCE/BIO
I spent a majority of my life in Dumas, where I graduated in 2015. I come from a family of educators. My dad being a teacher and coach for over 20 years and my mom being a teacher for a little less than that. I fell in love with the game around the time my sister did, and I would help her club coach at the time with practices in any way she needed/wanted. That opened me up to wanting to pursue more than just recreation in the game and led me to my now sixth year at JET in the fall, and 3rd year full time training. My best experience with JET is the culture that surrounds not just us coaches, but the parents and players. It's a family; no matter what club team, or what GT session, all members of our club in any capacity are always supporting each other. That is rare in the club world, and that is why JET is truly the best.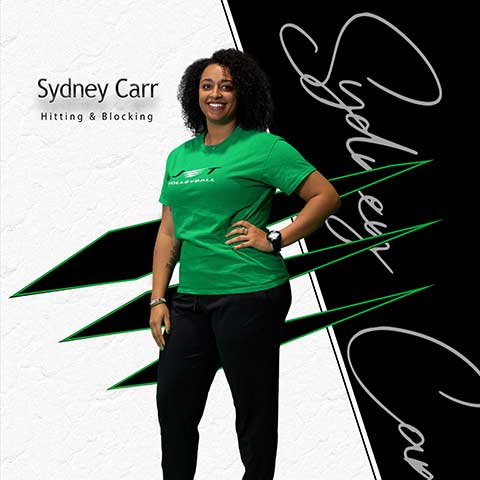 Sydney Carr
JET Coach & Trainer
EXPERIENCE
I have two daughters and three dog babies. We love to spend time outdoors and have a good time! I am outspoken, love a good laugh, and am a true foodie! I am a nuclear medicine technologist when I'm not in the gym coaching with JET.  I played club for Amarillo JO's and CAV from 2003-2009. Tascosa High School from 2005-2009.  I have 8 years coaching experience with JET, 10 years total coaching club. I have coached ages 11-15s in club season, trained all ages in off season.
Summer, 2021 I became head trainer over hitting and blocking for 12&u-14s with JET.  I played club for Amarillo JO's and CAV from 2003-2009. Tascosa High School from 2005-2009.
The best thing about coaching for JET is that we are not only training volleyball athletes to be the best they can within their sport by requiring hard work and dedication but by also pushing them to their limits to break through their individual obstacles to help them become the best versions of themselves. "You can't quit, you owe it to yourself to show you what you're made of."
Respect, Hard work, Dedication, and Loyalty- doesn't get much better than that. Sounds pretty "JET" to me!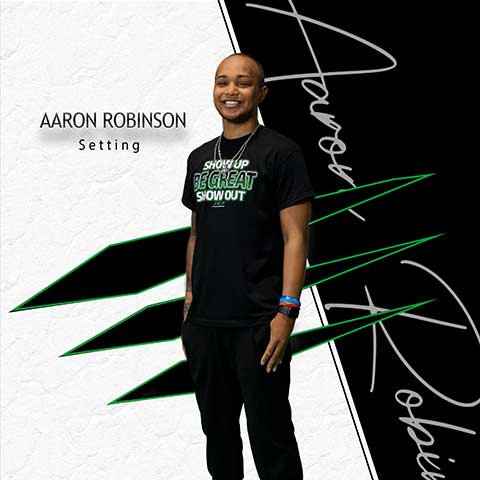 Aaron Robinson
JET Coach & Trainer
EXPERIENCE/BIO
I have been a JET Volleyball Coach for the past 8 years and a trainer for 10 years.
The best thing about coaching at JET is creating a hard-working lifestyle for the kids that transcends far past the volleyball court. Seeing them develop a work ethic that never quits. Our athletes may see that they're not the most talented, but they WILL show you that they are the hardest worker on that court.
Player:
2005 – USAV Junior Olympic Silver Medalist 14U
2006 – USAV Junior Olympic top 10 finish (8) 15U
2006 – OIA (Oahu Interscholastic Association) high school Honorable Mention
2008 – OIA Red Division Champion
2008 – OIA First Team All-American (2nd pick)
2008 – Hawaii "All-State Fabulous 15" selection
2008 – Waianae High School Most Inspirational Athlete
2008 – USAV Junior Olympic Gold Medalist 17U
2008 – USAV High Performance Silver Medalist 18U
2008 – Graduated from Waianae High School
– Received an athletic volleyball scholarship to Missouri Valley College
2013 – Graduated From Missouri Valley College
Coaching and Training:
2011 – Summer Trainer for Jet Volleyball Club since
2013 – Full time trainer for Jet Since summer of 2013
2013-Now – Jet Volleyball club head coach
– 10's, 11's, 14's, 15's, & 16's
Fall 2013 – Head coach for St. Andrew Episcopal School Fall
Fall 2014 – Assistant Coach for Clarendon College Fall